We understand the challenges of selling health insurance. You have multiple complicated – often mandated – processes, your day is full of repetitive tasks, and you simply need more time to focus on the things that matter.
Quotit solutions are made specifically for health insurance pros like you. Take a behind-the-scenes tour and see how Quotit tools can help you with:
Insurance quoting
Plan comparisons
Online enrollment
Lead management
And more!
Simply complete the form, and we'll take care of the rest!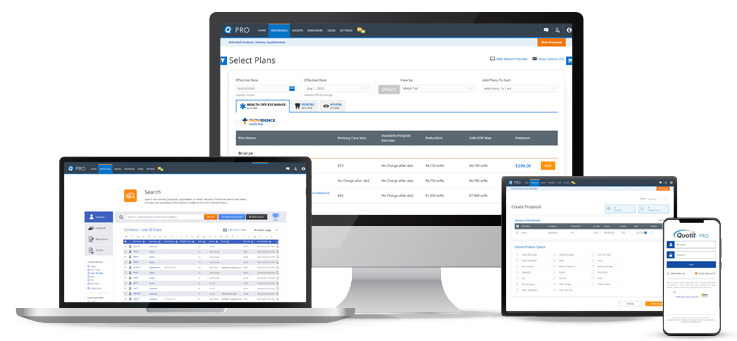 What To Expect During Your Quotit Demo
The last thing you have time for is an overwhelming data dump of insurance quoting software features. Instead, we will tailor the Quotit demo to address your unique business and pain points. Here is what you can expect:


Step 1: Explore Your Business and Pain Points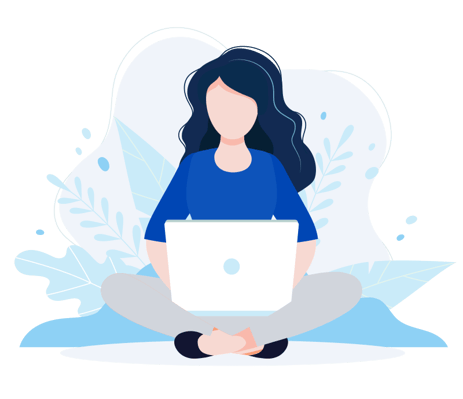 We'll start off by asking you a few questions to get to know you and your business.
For example:
What products do you currently sell, such as ACA, Off Exchange, Medicare, and/or ancillary and in which states do you operate?
How do you currently manage quoting, enrolling, book of business, SOAs, customer contacts, and more? (Don't worry, we hear "spreadsheets" all the time.)
What are the top two areas you'd like to focus on during the demo?


Step 2: Address Your Challenges
After learning about your business, we'll start the demo. We will show you how our solutions work for the two top areas you request, but the demo will likely add other key benefits based on our earlier conversation or questions you may ask during the demo.
Insurance Quoting Software Takeaways
Quotit's insurance quoting software can give you:
Health plan data access from hundreds of carriers nationwide, all in one place.
A quoting engine that gives you instant online quotes from the carriers and creates professional-looking quotes to send to your prospects.
The ability to compare and enroll around the clock.
Give access to your prospects so they can shop, compare, and enroll in plans from multiple carriers.
An end-to-end CRM designed for health insurance.
Streamlined enrollment process, including enrolling multiple products in a single application.
"...Quotit provides valuable tools such as online quoting and enrollment, and email letters that allow brokers to easily maintain contact with clients. Without Quotit, hours would be wasted doing what can be done with Quotit in minutes."
"As a brokerage we rely on Quotit to provide accurate and timely health plan quotes from leading carriers across the nation, supported by their excellent customer service."
Get Your Quotit Demo Started Today
It's easy to get started. Request your Quotit demo today. Simply fill in the form, and we'll take care of the rest!
After the demonstration, you'll receive an email recapping the pain points we discussed and how Quotit's health insurance quoting software solutions can help you.